This shall just mainly be a picture blog coz i am kinda lazy to think of somthing to write. So this morning me Daphanie and Michelle decided to go to mcdonalds for their breakfast because its been so long since we had a mcdonalds breakfast. Was suppose to take a picture of my food but i got distracted ke ke ke. By the food. So i took the aftermath.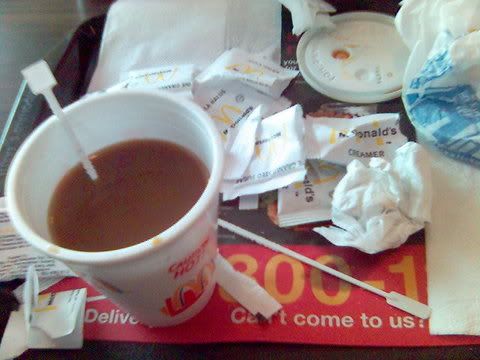 But i shall pronounce the hash browns, egg and suasuage mcmuffin and even the coffee i had as satisfying. Still thinking about the mcmuffin and the melted cheese btw. But i guess my diet plans went astray again. Here is a picture of daphi getting her fix of coffee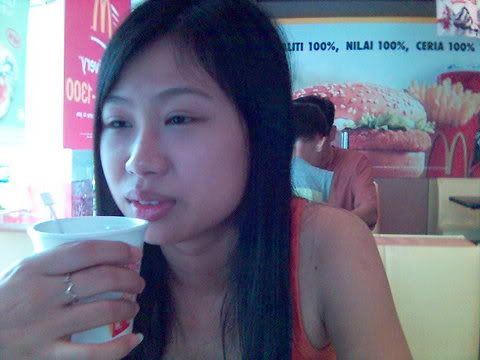 And during that time michelle decided that it would be a great day for her to try out my look for the ball since she was bored. And because daphi needed to take a picture for a job interview tomorrow as wel, it was decided that michelle shall help her with make up before she got her picture taken. But before we went to her get my stuffs she was craving for tiramisu so we walked across the street to pizza uno for her fix of the absolutely wonderful tiramisu.
Then it was off to my house and then her house. And this was how i looked like before makeup.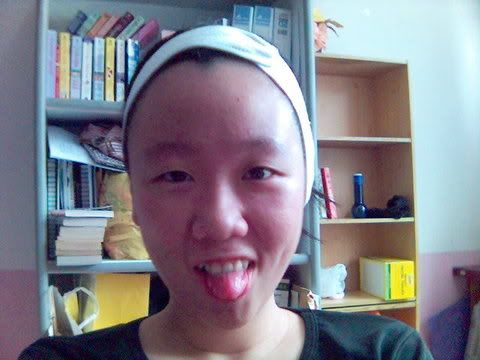 and this was after make-up and hair
and this is daphi after hers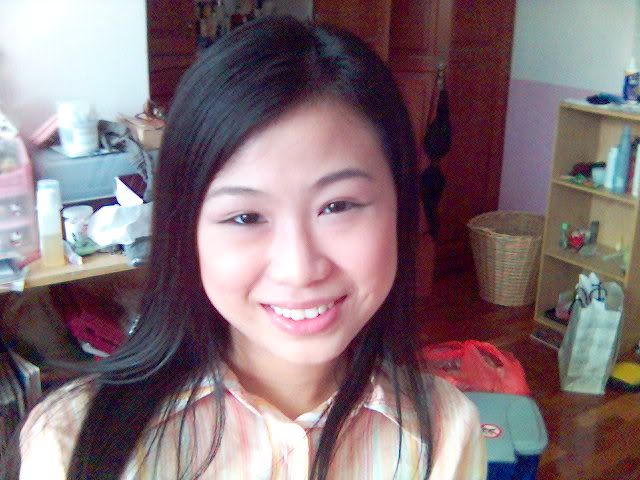 this is me when i got home. By then guess it was kinda hot so my face was already reddish and my makeup running. But don't my ears look kinda elfish :P
edited : oh well finally i got the pictures up. Had loads of things i thought of writing about today before i came on to edit this post but i forgot what it was about already.