Time to start studying again. But this post has nothing to do with that except for the fact that i got restless while studying and so decided to come online and one thing led to another and i ended up making this .....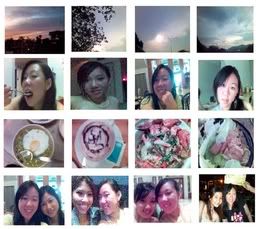 Btw rae, if u see this. notice something missing? Ya ur picture with me.... woman i still waiting leh. * waits, waits, waits..... removes cob webs... cough cough*
Anyway i read an article about yasmin yusoff ( i am not sure if that is her name exactly). Buy i seriuosly adore all the ads that she produces... haven't got to see any of her movies though. But that should be a story left to be told another day. For now i shall have to return to my books.